COVID 19 News
Face masks
Victorian Government Face Mask Information Here
Individuals aged 12 years and over must carry a face mask at all times unless they are lawfully exempted. It is recommended students carry spare masks at all times.
To be worn indoors and outdoors as per current Public Health Orders and Government Roadmap to opening up and living safely with COVID_19.
Face masks are mandatory for people aged 12 years and older on public transport and when in taxis or ride share vehicles. This includes travelling to and from school on public transport or in a vehicle with others not from your household.
Staged return to onsite learning for schools
The Victorian Government has announced from Monday 4th October the Staged Return to School Plan
It is important our school community refer to Compass Notifications for specific school communication and further details and supports.
Victoria's reopening roadmap outlines changes for Victorian students as remoting learning and on-site schooling resumes. Visit to find out more Returning-to-onsite-learning
COVID-19 Hotline
The Department of Education and Training's COVID_19 hotline is available from 8am – 6pm, 7 days a week (excluding public holidays), phone 1800 338 663.
Keeping Safe – What you need to keep doing!
Practise good hygiene and regularly and thoroughly wash your hands.
Maintain physical distancing, keep at least 1.5 metres away from others.
Carry a face mask when you leave home unless you have a lawful reason not to. It is strongly recommended you wear one whenever you cannot keep 1.5 metres distance from others.
Wear a face mask when required, unless a lawful exception applies.
If you feel unwell do not go to work or school.
Get tested at a nearby testing location. Return home immediately.
If you are worried you will lose pay while you wait for test result or you have tested positive and need to self-isolate you may be eligible for a worker support payment.
If your condition worsens contact your GP or a health professional. If you become very unwell and are having trouble breathing contact triple zero, you may need to be admitted to hospital.
Source: Victorian Government. Staying Safe accessed 11/10/21 from https://www.coronavirus.vic.gov.au/staying-safe
COVID_19 UPDATES
Visit the Department of Health and Human Services (DHHS) COVID-19 webpage for update to date information at:
https://www.dhhs.vic.gov.au/coronavirus
A reminder that if you, your child, or a family member develops symptoms of COVID-19 you should get tested at a COVID-19 testing facility and stay home and continue to follow the instructions of the Department of Health (DH).
Families should regularly check the Victorian Government Coronavirus list of Public Exposure Site in Victoria (COVID-19 exposure occurred), and if anyone in the family has attended a site at the nominated times lists, follow the advice of the DH.
Additional Information
For further Department of Education and Training information and advice visit Coronavirus (COVID_19) Advice 
For further Department of Health and Human Services Daily Updates visit:
Coronavirus (COVID_19) Daily Update
Coronavirus (COVID_19) Information
Case-Alerts-Public-Exposure-Sites
For further Department of Health and Human Services translated information visit Translated Coronavirus (COVID_19) Resources
For advice and assistance in relation to Coronavirus for parents/guardians/carer, please visit the Department of Education and Training (DET) COVID advice for parents page.
Coronavirus (COVID-19) Extreme Hardship Support Program
Extreme Hardship Support Program FAQ Sheet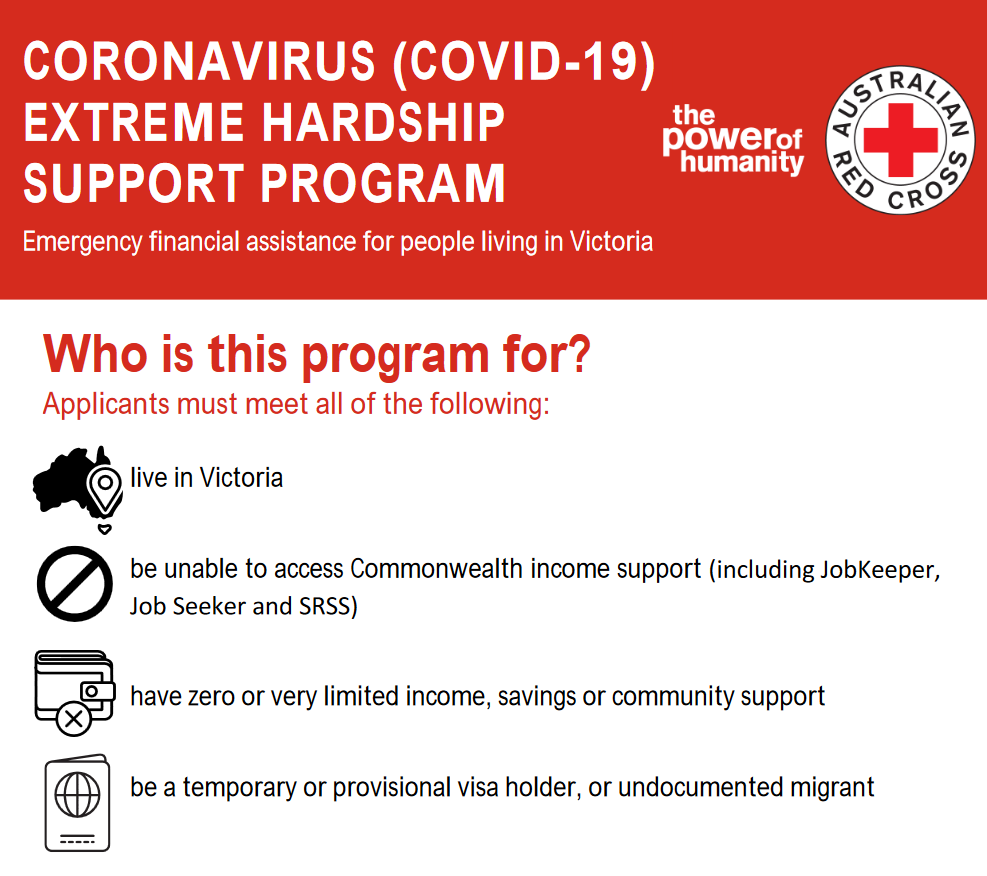 Privacy Statement
All staff including contractors, service providers and volunteers of the Department, and this Victorian government school (our school), must comply with Victorian privacy law and this policy.
In Victorian government schools the management of 'personal information' and 'health information' is governed by the Privacy and Data Protection Act 2014 (Vic) and Health Records Act 2001 (Vic) (collectively, Victorian privacy law). This policy explains how our school collects and manages personal and health information, consistent with Victorian privacy law.
Visit Privacy Policy and School's Privacy Policy pages to learn more.
Schools' Privacy Policy is translated into:
Schools' privacy policy
https://www.education.vic.gov.au/Documents/Schools-Privacy-Policy-English.pdf
Schools' privacy policy: information for parents
https://www.education.vic.gov.au/Pages/Schools-Privacy-Policy-information-for-parents.aspx
Source: Department of Education and Training. (20 May 2021). Schools' privacy Policy