Events & Programs
VCE & VCAL Class of 2022 – Summary of Results
---
Happy Diwali 2022 to our CSC Hindu, Sikhs and Jains Communities
Diwali – known as Festival of Lights, is one of the most celebrated Hindu festivals, commemorating the victory of good over evil. Diwali means 'row of lamps/lights'; representing the many displays of rows of lamps celebrants around family homes, in the community and on top of temples. Diwali is represented by many symbols, hope for humankind, compassion, inner peace, joy, love and unity.
Click below to view the interpretation of Diwali from one of our CSC students!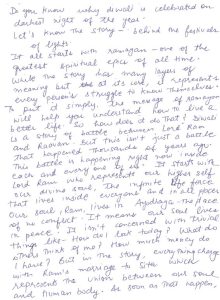 ---
Seniors Basketball win – Ros Spence MP Presentation
On Friday September 9, the State Member for Yuroke, Ros Spence MP visited the College to present our Senior Boys Basketball team with a letter and certificate of congratulations for their win at our local region competition.
A great acknowledgement of their achievement. Congratulations again to all students and staff involved!
---

The Gnurad-Gundidj Campus for Student Leadership. A life changing experience for two of our Year 9 students, Maddison and Daniel. Our two student leaders participated in developing a Community Learning project that was presented to staff, family, and friends on Friday 17th June 2022.  Students and staff participated in some fun activities and it was an exciting and overwhelming experience to present and participate with the following schools:
Brunswick Secondary College
Merbein P-10 College
Eltham High School
Bellarine Secondary College
Timboon P-12
Irymple Secondary College
Princes Hill Secondary College
Red Cliffs Secondary College
Murrayville Community College
For more information contact James McGavisk – Junior School Assistant Principal.
---
Craigieburn South Primary School and Craigieburn Secondary College work together to support our school community. Every Wednesday outside the Canteen from 7.30am we organise a Breakfast Club where we make cheese toasties for the students. Feel welcome to come along and join in and volunteer in support of this great community program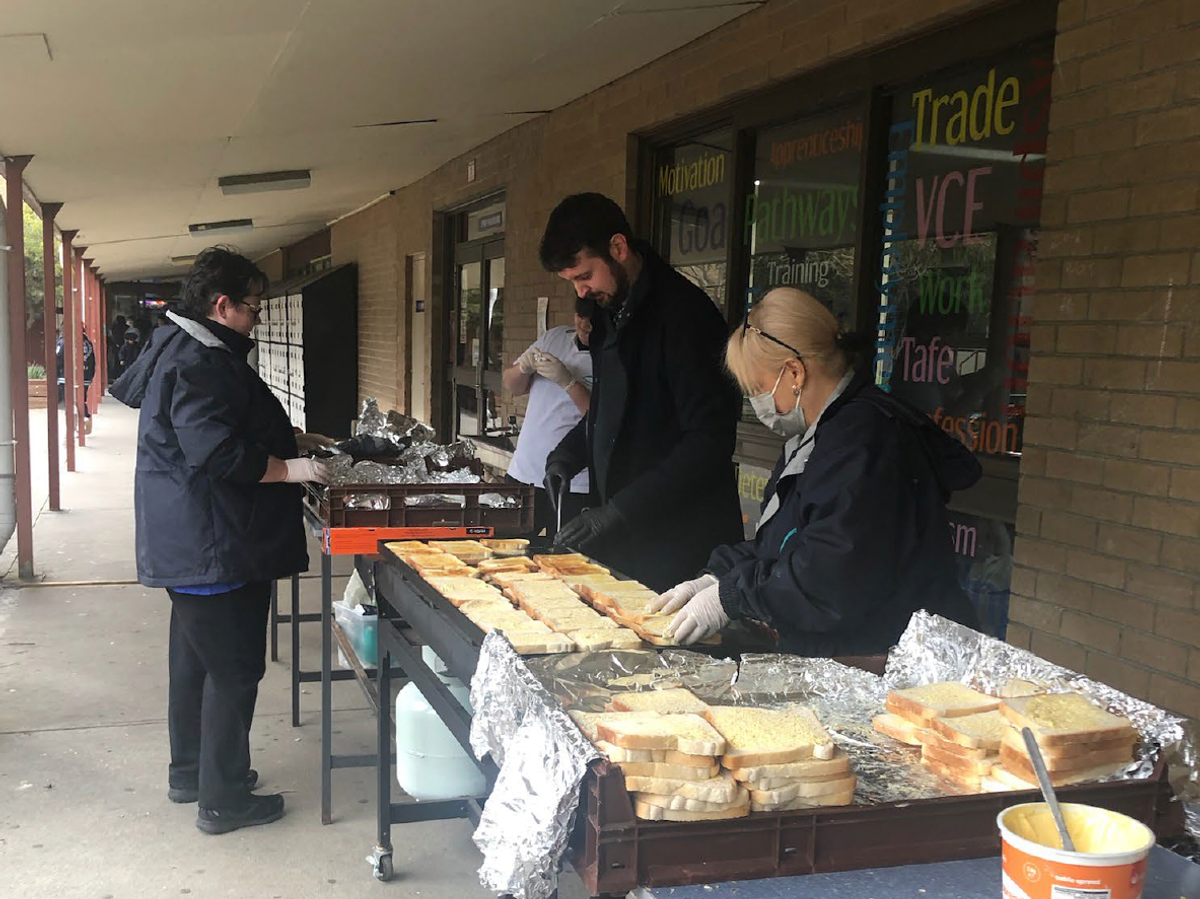 .
Research has shown that eating breakfast helps reboot our bodies in the morning.  Having a proper, healthy breakfast sharpens the minds and improves emotional well-being.  The American Heart Association have reported that a regular morning meal lowers the rate of strokes, heart attacks, obesity, high blood pressure  and cholesterol.
Reference: Horowitz, D. (2020). Breakfast. Salem Press Encyclopedia.
---
What a great hands on and educational learning experience the Engage Program has had!  We have done loads for our local community including bagging dog food and making tug toys for dogs at Second Chance Animal Rescue and running a donation drive for sanitary products for homeless women on behalf of Share the Dignity. We have made muffins, cakes, cupcakes and pizzas in our cooking class which was yummy fun. We have made loads of play dough, slime and other squidgy stuff for our science experiments.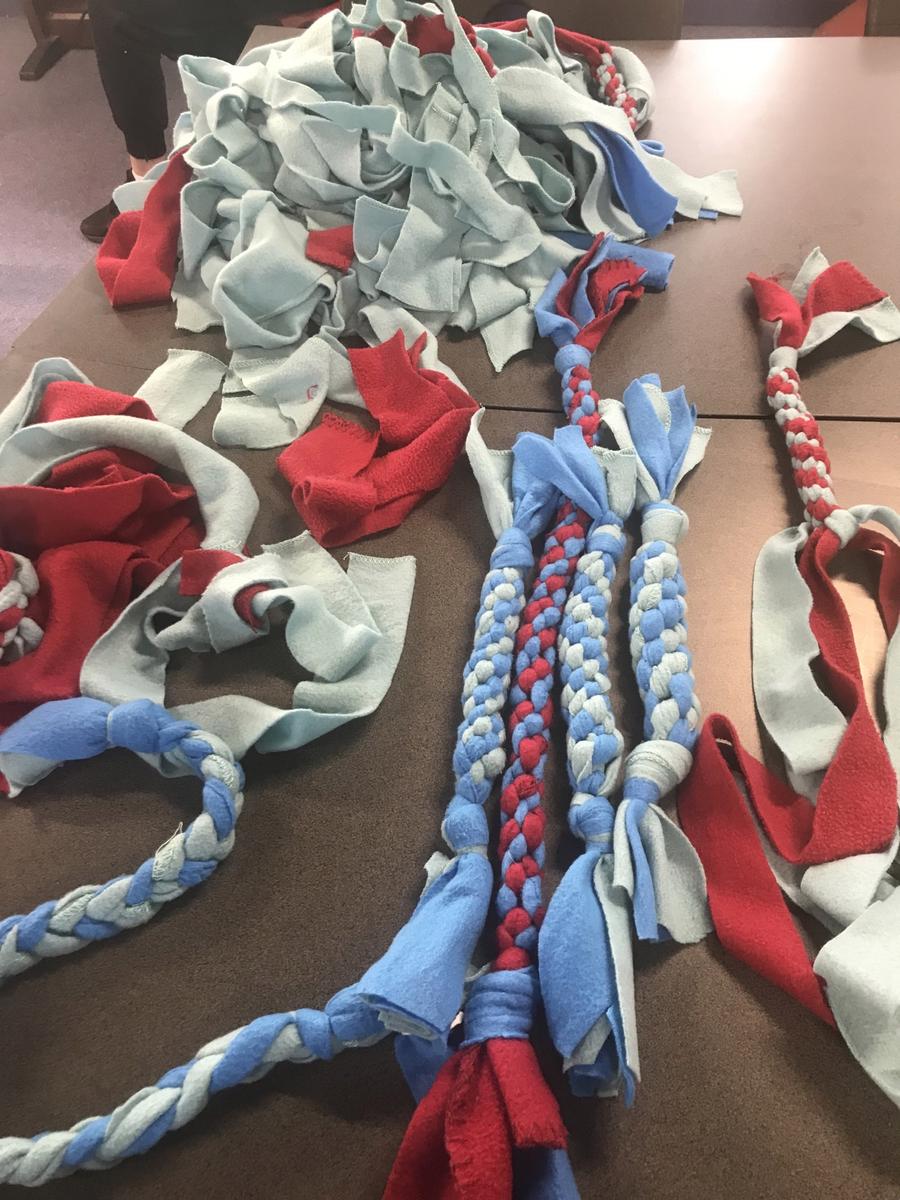 We have been on an excursion to CERES where we learned about renewable energy.  This was a great day and ended with some frozen slurpees! We have watched The Pursuit of Happiness and Hunt for the Wilderpeople as part of our Human Rights unit which created awesome discussion in our class with all students participating in a positive way. So much connection and fun has been had in the program and we are very proud of our students for giving everything a go.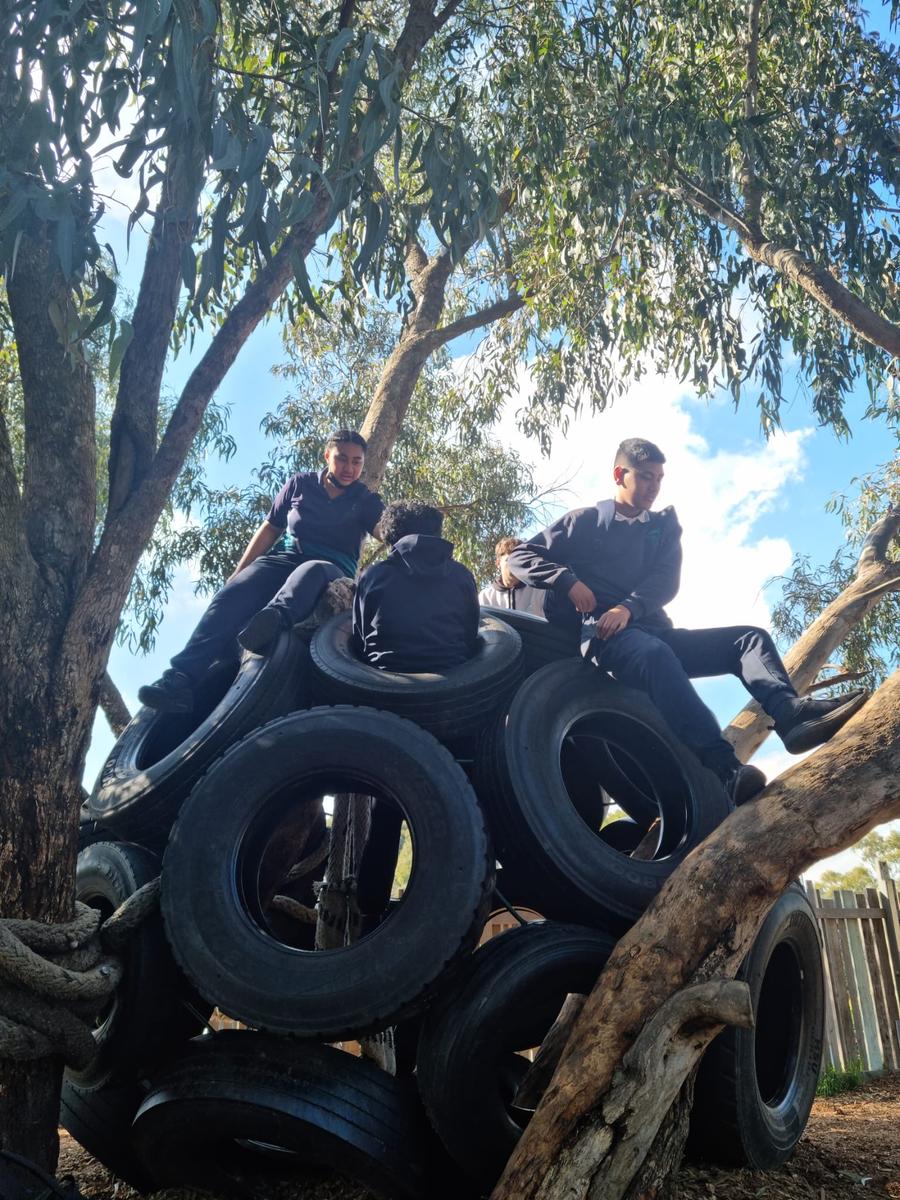 For more information on the Engage Program contact Michael Fowles – Inclusion & Engagement Assistant Principal.
---
Happy Refugee Week
A week filled with endless celebration and recognition of our wonderful refugee community at Craigieburn Secondary College. As part of the celebrations, the college invited parents/carers to celebrate 'Refugee Week' with us on campus.
Untold stories become a persons' courage and strength to strive for a better life.Being a refugee is not a choice but an escape to have a better life. The purpose of this event was to raise awareness and educate our wider community on 'what being a refugee means '. As a college we are proud to celebrate multiculturalism and acknowledge our refugee families and welcome them into our community.  Craigieburn Secondary College College's values are Respect, Responsibility, Achievement and Community.When you enroll your son or daughter into our college, as parents/carers, you also are enrolling into the school. We believe this is partnership, where we walk together to ensure your child's personal growth and achievement is achieved. Our manta is "to treat every child as if they were our own", to ensure that your child reaches their full potential.
The event was a great opportunity not only to celebrate but to meet and build a connection with the college and the wider community. The college would like to thank all the external service providers that made the time out of their busy schedule to be here with us and to promote their services to the families. It was a proud moment to introduced two of our students, Monamour and Lorin who shared their personal story on what they had experienced fleeting their home country. The college appreciated both students sharing their personal story with us, we wish them all the success, a better and a safer life in Australia.
From our College to You, Happy Refugee Week
---
Harmony Week – A Huge Success at Craigieburn SC!
"Harmony Week celebrates Australia's cultural diversity. It's about inclusiveness, respect and a sense of belonging for everyone.​"(Victorian Government, 2022).
Our school community was super excited for the Harmony Week activities and the Wellbeing team and entertainers did not let us down! It was a joyous, creative, diverse, inclusive and fun week had by all!
Our activities included Harmony day activities in the classroom; mostly discussions and opportunities to express what Harmony means to our students as they engaged in Harmony related crafts and exercises. Monday during first break a Smoking Ceremony was held and during our second break an Indigenous Dance was held – absolutely brilliant as we acknowledged the Traditional Custodians of the land on which we gathered and paid our respects to their Elders past and present and emerging; we extended that respect to Aboriginal and Torres Strait Islander peoples on the day.
Tuesday teachers escorted the year 7 classes to the PAC for a Harmony Day presentation with guest speakers – with special performances by CSC students – and by now the scene was set for a great week ahead.
On Wednesday we celebrated with a Middle Eastern Cultural dance, filled with excitement and vibrancy, the crowd was in ore of such an amazing cultural celebration and musical joy. During the next break arts and crafts activities were offered outdoors in the beautiful weather for all who participated to express there own meaning of Harmony Week.
On Thursday our Pacific Islanders students demonstrated a cultural dance enjoyed by everyone around. It was fantastic to see so many of our students and staff invested in the meaning of Harmony across many cultures at our school. During second break we were all wowed by the Bollywood Cultural Dance; a first at Craigieburn, as we welcome many new students from the Craigieburn Indian community to our school in 2022.
On Friday at lunch the African Drums Beat and the Ice-Cream Van turned up to treat us all – and wow was the weather fabulous to enjoy the outdoors, have an ice-cream and continue to celebrate the incredible diversity and multitude of cultures we are so lucky to experience as part of the Craigieburn Secondary College school community.
The Harmony Week at Craigieburn Secondary college was a week filled with so much excitement, happiness, celebration and above all a sense of connectedness and inclusiveness of our many cultures. We thank the organisers for a week enjoyed for all by all!
---
Craigieburn Secondary College Athletics Carnival
The Athletics Carnival held in May encouraged participation in physical activity, promoted the school and community spirit and provided an opportunity for students to be selected to compete at the divisional and regional levels in different track and field events. It was amazing to see students enjoying themselves and connecting to the community by wearing their house colours. Students were able to participate in a variety of events not only representing themselves, but also earning points for their House Colours. A big Congratulations to Ridley (green house) for taking out this years athletics carnival!
A big thank you to all students who attended, also to all the staff members who were able to help out and provide support at the athletics. The success of our school events are because of the engagement, enthusiasm and support of our school community.
Swimming Carnival at

Oak Park Sports and Aquatic Centre
The Swimming Carnival in February encouraged participation in physical activity, promoted the school and community spirit and provided an opportunity for students to be selected to compete at the divisional and regional swimming competitions.
The Swimming Carnival was an event certainly enjoyed and students connected to their school community by wearing their House Colours. Congratulations to Bridgewater House (Blue) for winning.  Congratulations to all our competitors and spectators; and to the students who were successful in progressing to the divisional swimming and regional swimming carnivals. It was gold, silver and bronze medals to our staff who made this event happen and a credit to all our students who represented CSC and showed our College Values of Respect, Responsibility, Achievement and Community!